ABT Wallet 2.0 for Decentralized Identity
2019-11-25
Our biggest update so far to the ABT Wallet app delivers improved usability and navigation, and the ability to make your phone your decentralized identity hub. Instead of focusing on blockchain, or other technical requirements, ABT Wallet 2.0 is all about users and helping them manage and interact with their daily lives.
Today, we released ABT Wallet 2.0. With this release, ArcBlock has unveiled some of the biggest changes we have ever made to any of our applications. Our new decentralized identity and cryptocurrency wallet brings your digital world to your phone in a way that puts you in control. The Wallet still uses from ArcBlock's industry-leading DID:ABT that enables users to own their digital identities and it works with any ArcBlock powered applications built on ArcBlock's the multi-chain, interoperable blockchain network ensuring a seamless experience anywhere you go.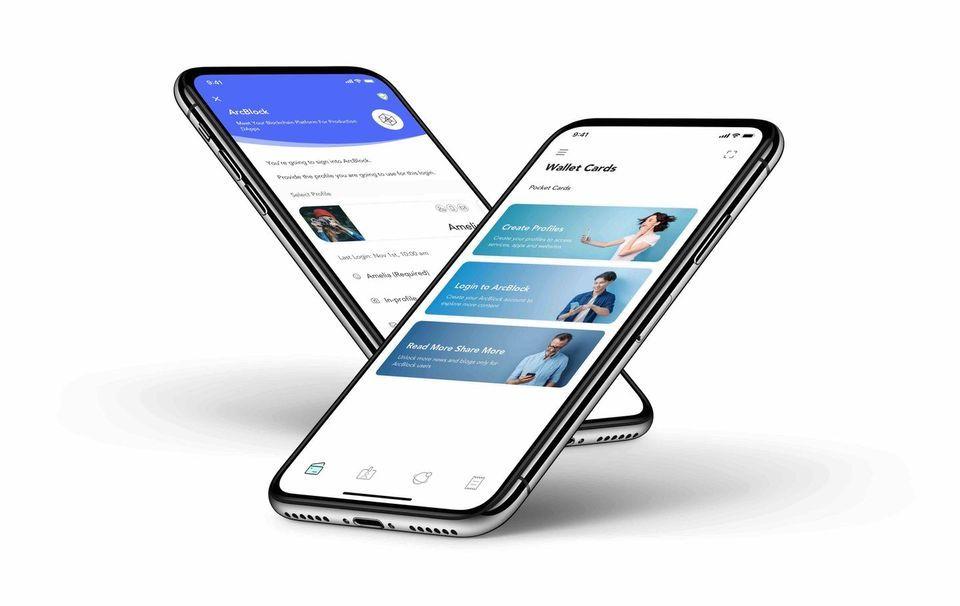 With this new version, we have solved the technical challenges of decentralized identity and with ABT Wallet 2.0 our goal was to give you a wallet application that understands your needs and removes the complexity. No more talk about blockchain, no more bits of information that don't make sense. Instead, its an app designed for everyday users. We want the ABT Wallet to be the heart of your decentralized world and with more intuitive navigation, and easy to use controls that allow you to accomplish any task in just a few steps.
Unlike any applications, ABT Wallet focuses on dynamic interactions and wants to help you do the things you want. The new wallet app also makes it easier to add new connections, create and manage profiles, and maintain your digital properties including storing, sending, receiving and sharing what you want, when you want. Starting today, you can begin experiencing the next generation of decentralized identity. Try it now!
The ABT Wallet app is available now for iOS and Android.
See everything or Just a Little
After downloading the wallet, sign up and after launching the wallet app, you'll land on the new home screen, which gives you one-click access to everything happening in your digital day including your wallet cards, profiles, connections, and activities.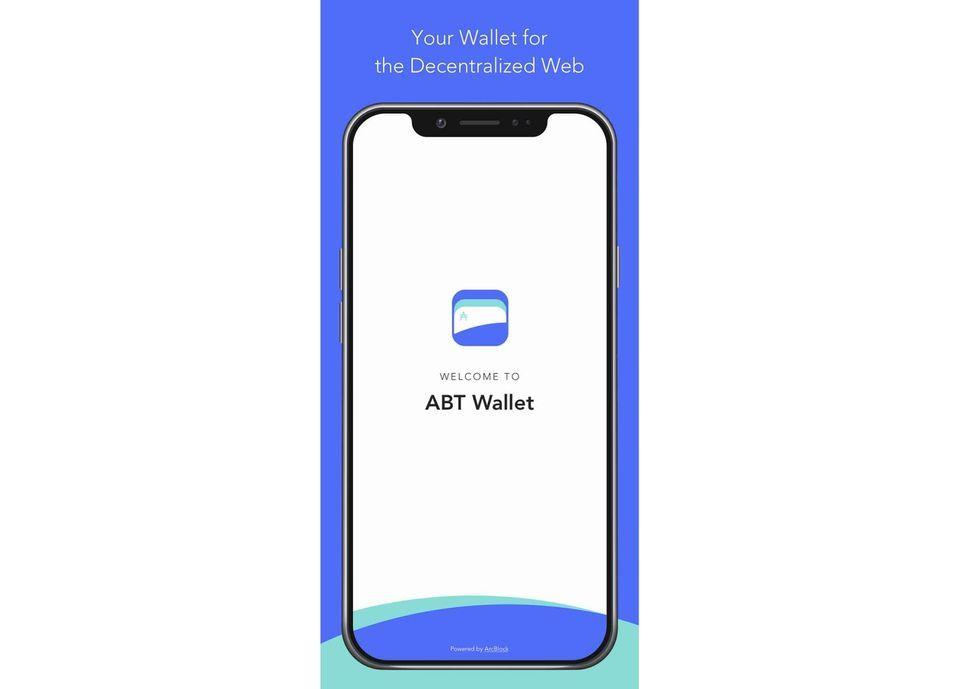 Wallet Cards
Wallet Cards are designed to help you both get started with your ABT Wallet and show you all of your accounts in one easy screen. You can easily add any asset or token generated on the ArcBlock network, and click through to easily see completed transactions, send or receive and more. Have more than one account? It is easy to manage those as well with ABT Wallet showing you how many accounts you have at the top of each card and letting you seamlessly swipe through them.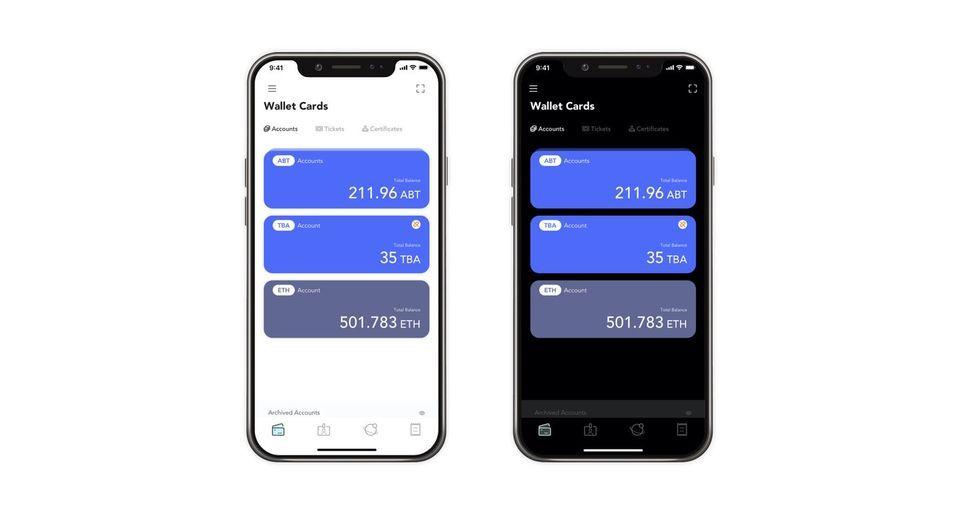 Profiles
Profiles are the home for your identities. Any profile you create for an app, website, or service is stored here. You can use just one for everything, or generate new profiles whenever you want to access new service. Profiles can include details such as name, birthday, email address or custom avatar. The choice is always yours letting you decide how much information you want to share.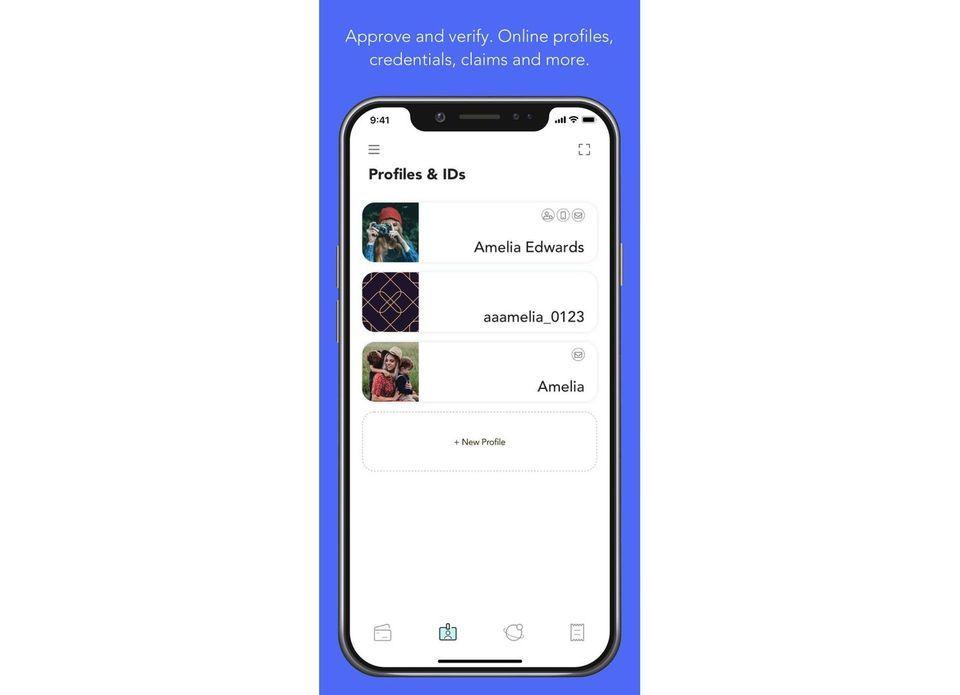 Connections
Connections are a new area that shows apps and people you are connected with. Once you have accessed and used a few sites like www.arcblock.io you will see a list of applications that you have used recently. The more apps you connect with, the more you will see. From the connections page, you can also see your contacts. Try it now, click on a contact name from any transaction, or scan a user's QR code and you save it here.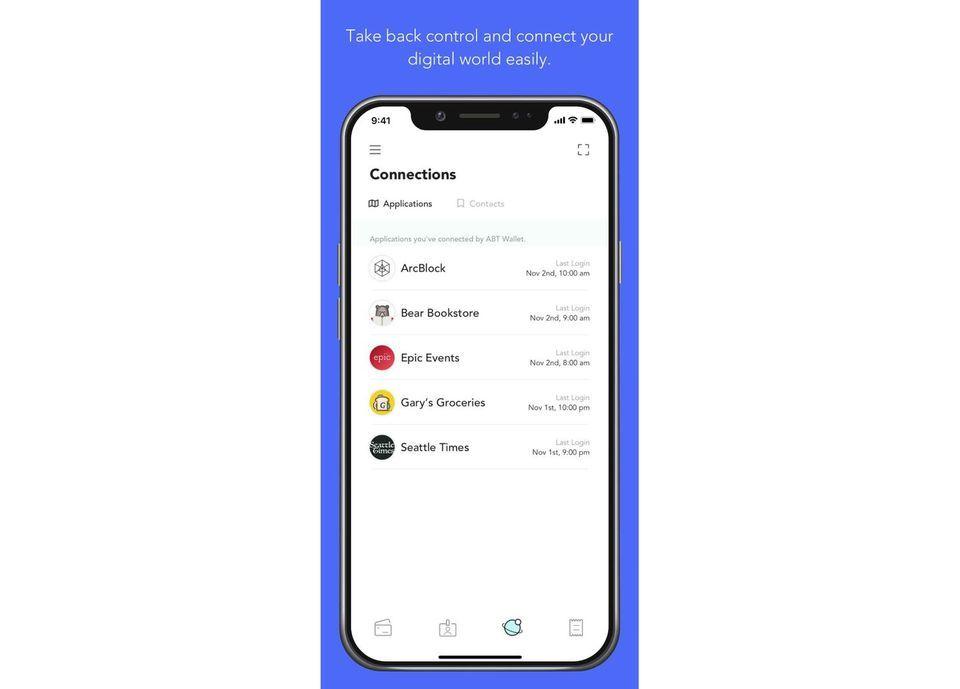 Activites
Having a place to see your activities and transactions is important. On the activities screen, you can easily check when was the last time you successfully signed into an app, or review a payment you made. All the information is there and because it uses data from the blockchain. You can always verify it and drill down into the details and verify your activity on the universal explorer at https://explorer.abtnetwork.io.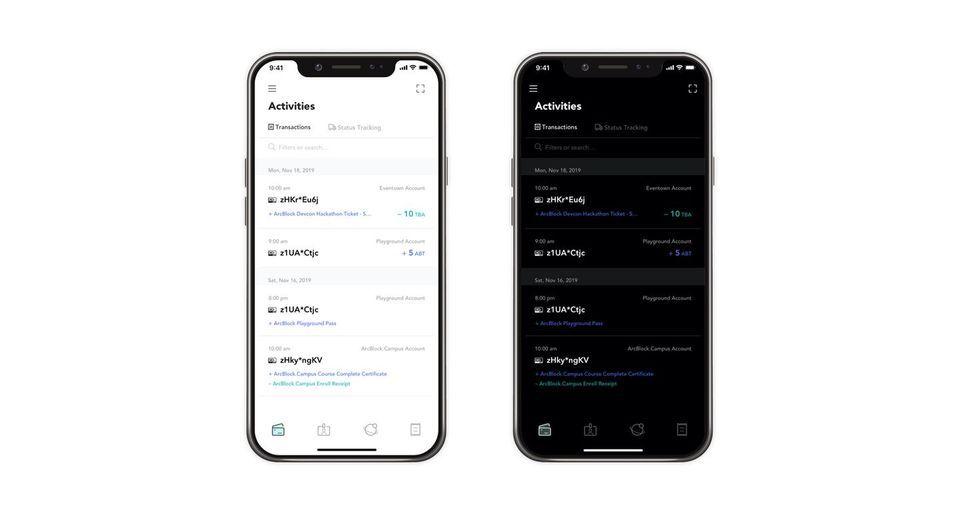 Get Started
With your ABT Wallet, you can begin to take back control of your identity and use nothing more than your phone to interact with your day. It's easy, it's built for you, and it's easy to start. Visit the ArcBlock website to experience decentralized identity firsthand. Start by logging and in and go from there.